Earth day is an environmental movement to drive change for the people and the planet.
What sort of things do you and your community do to look after our planet?
Recycle?
Walk or ride where possible instead of driving?
Plant trees?
Clean up outdoor areas?
Donate goods you don't need?
Use reusable bottles and cups?
Minimise printing?
Avoid plastic bags and food packaging?
Grow your own food?
Avoid wasting water?
Turn the lights off when you leave a room?
There are so many things you can do to play a part in saving the environment. Even small actions can make a big difference.
Since 1970, Earth Day has been an annual chance to remind people to take action.
Week Five Tasks
This week's activity is simple. You're going to choose an environmental issue you're interested in and write a blog post that educates or informs your readers.
Here is a list of topics or you can choose your own: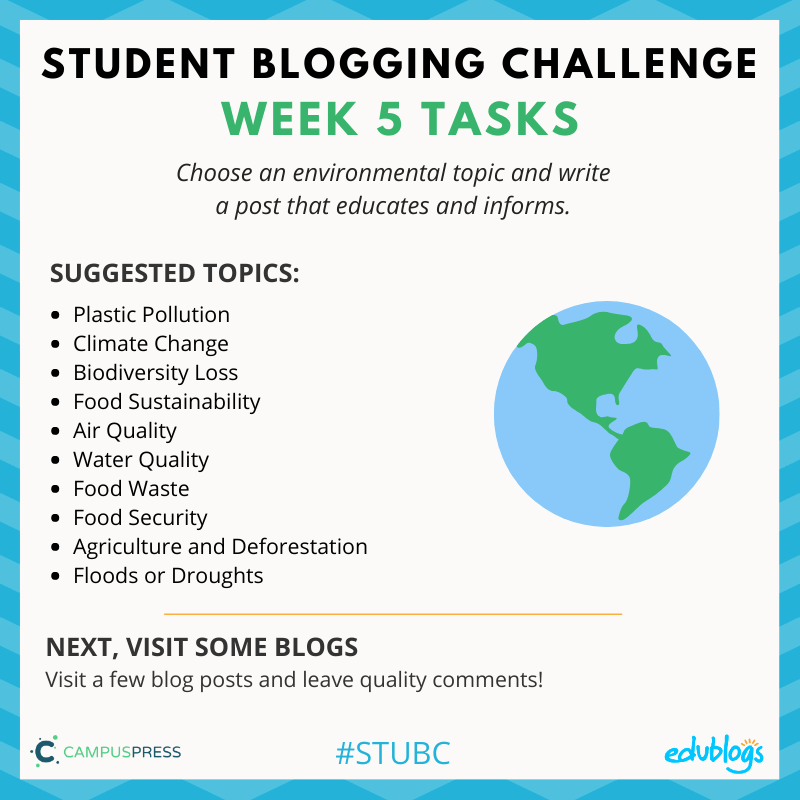 Please make sure you share your blog post URL here once you have completed your post.